Title: Who He Used To Be
Author: Douglas Black
Page Count: 34
Category: Contemporary Romance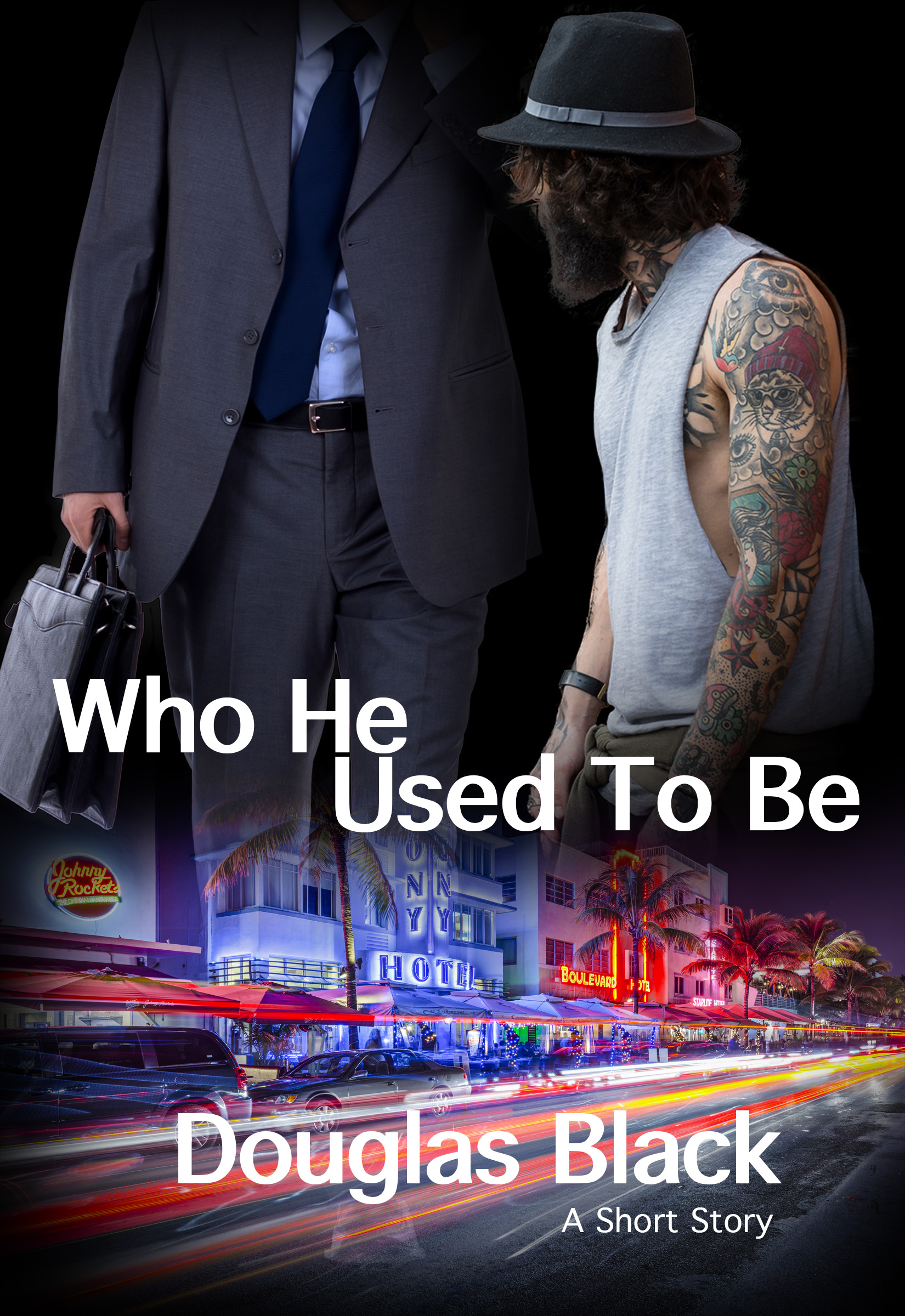 Blurb:
When Jeff, the man Connor moved across an ocean to spend the rest of his life with, announces their relationship is no longer working, Connor is caught unawares. Without Jeff, Connor has no reason to stay in Florida, but he doesn't want to return to Scotland.
An impromptu visit to a nightclub leads to Connor meeting Parker, a man nothing like clean-cut Jeff and a lot more like the bad-boys Connor used to go for back in Glasgow's biker bars.
A one-night-stand becomes something more, but the two barely have any time together before Connor is hit by another bolt from the blue.
Jeff decides he wants Connor back, and his offer to start over means Connor has to make a decision. Return to the security of his relationship with Jeff, or jump in at the deep end with Parker and find out if he still remembers how to swim.
Available today from:
and
Author Biography
Douglas Black was born and raised in bonnie Scotland. An archaeologist by trade, Douglas started writing MM erotica – as a means of avoiding starvation at university – before returning to the genre in 2012.
Welcome to your fantasy.
Author Links
Blog
http://douglasblackerotica.wordpress.com
Amazon
http://www.amazon.co.uk/Douglas-Black/e/B00A93HUHO/ref=sr_ntt_srch_lnk_1?qid=1406885803&sr=8-1
Facebook Author Page
https://www.facebook.com/pages/Douglas-Black/1632968396841732?ref=hl&ref_type=bookmark
Twitter
@DBlackErotica