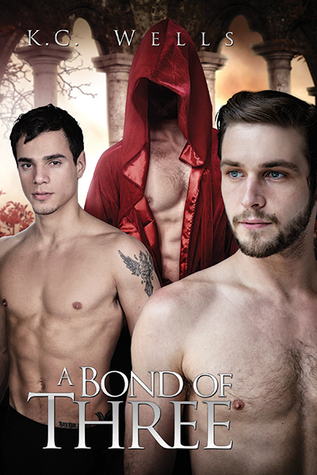 Blurb: In the kingdom of Teruna, the red-cloaked Seruani teach the Terunans the art of love. Taken from their homes at seventeen to be trained, they are shunned as outcasts by society and considered the lowest of the low. So when Prince Tanish falls in love with the Seruan Feyar, the man who took his virginity and the only one to share his bed, he is not about to declare that love. No one can ever know, because the consequences would be too painful to consider for both of them.
When the king of Vancor visits Teruna, he promises that his son, Prince Sorran, will marry Prince Tanish to solidify the alliance between the two kingdoms, with the proviso that the virginal Sorran is instructed in the art of pleasing his husband-to-be. When Tanish's father chooses Feyar to be this instructor, the lovers decide Prince Sorran must be taught that this is to be a marriage in name only….
A resentful prince, unwilling to share his lover.
A resentful Seruan, unwilling to share his prince.
And the shy prince whose very nature sparks changes in the lives of all those around them.
Teruna is about to change forever.
~~~
K C Well answers some questions:
What's the weirdest thing you've ever eaten?
You know? I have no idea!
How do you relax at the end of a stressful day?
Curl up on my couch on my blanket with a glass of wine. But it's rare to have a stressful day nowadays – go back to when I was teaching and that's another matter…
Don't forget to visit Pride Promotions for a chance to enter a contest.