My guest today is Stephanie Danielson, published as S L Danielson, and the driving force behind Romance First Publishing, a press that has recently celebrated the first anniversary of its founding. She is here today to talk about her latest releases, co-written with Nephylim, Upstaged: Opening Act and Upstaged: Waiting in the Wings, two YA dramas about the men of rock band, Von.
Welcome, Stephanie.
~~~
Elin: Can you tell me a little about yourself? For instance, do you have to have a day job as well as being a writer?
Steph: Yes, I work in the accounting field during the day. It's stressful at times; but it brings in the lion's share of the income.
Elin: When you aren't writing, is there any other creative activity you enjoy? Have you ever written about it?
Steph: There are several other hobbies I love and pursue; two being cycling and figure-skating. Currently, I am working on a book where one character is
a skater as well. I also enjoy computer games; and they help to 'unlock' my creative side.

Elin: Can you name any author/authors, past or present, who have been a great influence on your work?
Steph: When I was about 13, I went with my dad to his favorite used book shop. I picked up Marta Randall's "Journey". She wrote this great sci-fi story and it had a gay scene in it; but it wasn't the crux of the tale. It was just part of that character's life and how he was. I enjoyed it immensely.
Later, I found a comic book that I can't recall the author, but it was about Leonard and Larry. It was comics, but their lives were real and one had kids, and dealing with exes, etc. It was briefly after reading it that I began my own journey.
Elin: What are you reading? Something to be clutched to the bosom or tossed aside with force? Fiction or non-fiction?
Steph: Currently I am reading nothing except textbooks. I'm finishing up my MBA… but when I do read, I read fiction, mainly in my own genre, but sometimes in other settings.
Elin:
So 🙂 which are you?
Steph: I am definitely a plotter. I think that's my accounting blood coming through. 🙂 But this series was half panster too; it was the first time I really 'went with my gut' and we used every tangent and moment for drama that we could.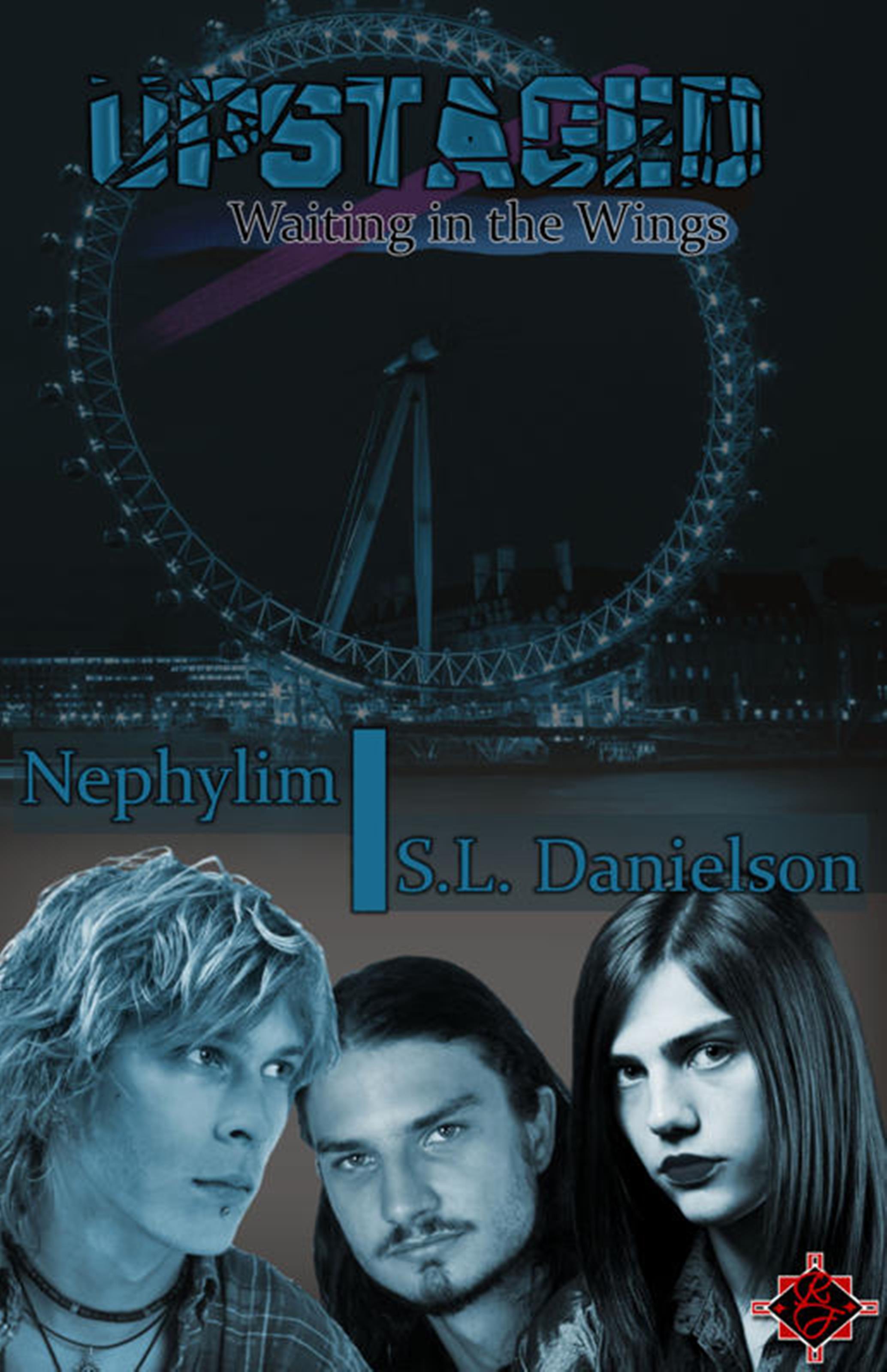 Elin: Do your characters arrive fully fledged and ready to fly or do they develop as you work with them?
Steph: I'd say they develop as I work with them. Erik was brash and harsh, and had a lot of growing up to do. Through this series, you will watch him grown and change. I like them to be as real as possible. People grown, learn, love, and change..so I put them in as 'rough' and they refine as we go.
Elin: Do you have a crisp mental picture of your characters or are they more a thought and a feeling than an image?
Steph: With Erik I had a photo sent to me of what he should look like; as a suggestion. I loved so much I ran with it. But that was the oddball. Most of my boys I dream up in my head, features, skintone, personality, everything.
Elin: Do you find there to be a lot of structural differences between a relationship driven story and one with masses of action?
Steph: I haven't written an action-driven book before; but I have done ones where the plot is something else entirely and the relationship focuses purely on the non-sexual elements.
Elin: Villains – incredibly important in fiction since they challenge the main protagonists and give them something to contend with beyond the tension of a developing relationship. What sort of villains do you prize? A moustache-twirling nightmare or … ?
Steph: Ha ha…now that conjurs the classic image. 🙂 My characters tend to fight their own inner demons. I myself am an introvert, and my boys reflect that as well. I have a few outside forces that challenge me; but the greatest battles are fought from within. That's reflected in my characters too.
Elin:
What are you working on at the moment? Can you discuss it or do you prefer to keep it a secret until it's finished.
Steph:
Shhhh… no, just kidding. Currently, I'm working on several things. One is book #9 in the Upstaged series, and book #5 in the Southern Comfort series, but I am also starting back to solo projects. One of which involves accounting, and the other figure skating. The figure skating one is barely
off the drawing board; but so far it has a skater being taunted by a hockey player; but of course, things will change… I just have to figure out how first.
Elin: Could we please have an excerpt of something?
Steph: Certainly…here's an excerpt from Upstaged book one "Opening Act".
~~~
"Man, this fighting with you and Asher has gotten too ridiculous." Billy's tone was admonishing as they spoke in the locker room after school. The interactions stood at the forefront of Billy's memory even three days after the fact. You just love to pick fights, don't you, Nordgren? You've picked enough with me, especially after… that night. That great night… and the nights after…til you stopped. He sighed.
"Hey, he started it by kissing me in the garage and calling us lame and me squeaky! Then doing what he did in class? Ugh. Kid works my last damn nerve."
Billy groaned. "Then why are you and I waiting for him? You going to jump him in here? Maybe lock him up in a locker this time? Really? He slammed his locker door shut and narrowed his eyes at his friend. "Get a grip, Erik. You're taking this stuff way too far and it's petty." He huffed. He was all for a good prank, but this was getting to be a bit too much, even for him.
"I told you; this isn't over with him and me. It's almost become a game. He got me again by tripping me in the cafeteria today, remember? He gets me, I get him. What would I do without a punching bag to play with?"
"I thought I was your punching bag." Billy hoped Erik would pick up on his mumble, so he waited for a second. He tried to capture a look from those gorgeous blue eyes. Any look beyond just a glance was golden to him. He could still imagine being in those strong arms and the kisses… The memories were less real and more like dreams with every day that passed. Billy's feelings for Erik were still there, even though they'd never made it official. They shared a few nights together, but it was enough to make Billy pine for his friend. Billy's heart was left in limbo; it still was to this day. It killed him to see Erik take notice of Asher, when he tried everything he could think of to keep his friend's attention. Billy had loved Erik since they were kids. Ever since that night when things boiled over, he was left with regret that things between them didn't last, like a weekend love affair between strangers instead of a lifelong commitment between partners. Of course, Erik knew none of this, so Billy settled for his friendship.
"Dude…earth to Billy. William Carp…are you there?" Erik snapped his fingers in front of his friend's eyes.
He swatted the large hand away from his face like he would an irritating fly. "Shit. Don't do that. I'm right here. What?"
"You're off in space, man. What's up?"
Billy scowled. "Nothing. Just… got a lot on my mind."
Erik tossed his backpack onto his shoulder and winced. Wrong shoulder to use. "Ow….shit! Shouldn't have done that."
Billy jumped into action, pulled the pack off and massaged the shoulder. "Are you all right? Let me do something, wouldja? Anything. You won't let me touch you at all anymore." His tone belied his true feelings, which happened a lot. He swallowed quietly and tried not to let Erik see the hurt in his eyes.
The same hand he'd swatted away lightly brushed his arm. It felt wonderful, even though it was just the slightest gesture. "I do let you touch me, Billy," Erik said softly. "What's wrong with you lately? Talk to me."
His mood was encouraged by the more congenial tone and he looked up into Erik's face again. "I… just wanted to help you and be near you. Is that such a crime? You just want me to help to plot your next revenge against Asher and I'm getting tired of it. It's only been a few days, but this is stupid. We need to get back to writing songs together and focusing on that."
Erik laughed. "Is that all that's bugging you? Seriously?" He took Billy's chin into his hand and raised his head. "Please don't lie to me."
Billy loved feeling the rough hand on his face, even if it was just his chin. Any contact was worth it. "I… just…." He couldn't find the words, as his eyes scoured the room and he scowled right away as he spotted Asher from over Erik's broad shoulder. "He's here." Dammit all to hell. I can't get five minutes alone with him anymore?
###
The Upstaged books are available NOW from Amazon Smashwords and ARe.
Purchase Links
Amazon – Opening Act and Waiting in the Wings
Smashwords – Opening Act and Waiting in the Wings
AllRomanceEbooks – Opening Act and Waiting in the Wings
website: http://www.rfppublishing.com
blogs:
http://www.ladyauthorsld@blogspot.com
http://www.romancefirstpublishing.blogspot.com
facebook: https://www.facebook.com/sldanielson?ref=tn_tnmn
Romance First Publishing page
https://www.facebook.com/pages/Romance-First-Publishing/184675458285984